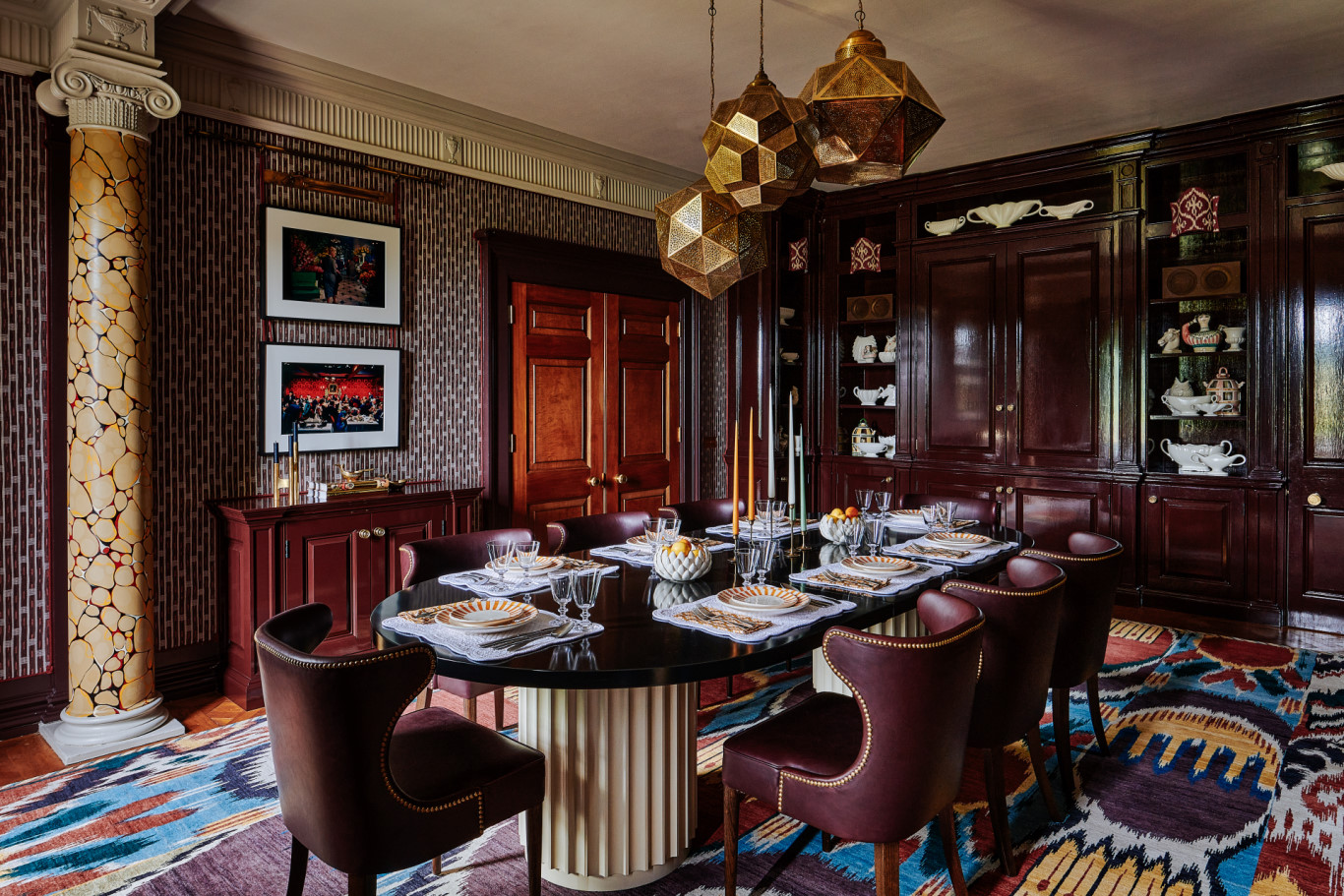 Offering a wealth of expertise our Team of Chartered Surveyors and Project Managers will be on hand to provide you with all the help and advice you need.
Simon Davenport MRICS
Managing Director
Simon is a Chartered Building Surveyor with over 30 years' experience in the property industry. He has an extensive knowledge of all aspects of property and construction related matters and has worked on some of the most prestigious London homes and major country estates. Simon has an in depth understanding of his client's aspirations for these properties and works relentlessly to ensure the project team deliver to above and beyond the client's expectations.
Simon has a real passion for residential property and his dynamic and no-nonsense approach have earned him an excellent reputation within this field.
Carol Elliott
Director
Carol is a dual qualified Barrister/Solicitor and her role encompasses all aspects of company finance and business administration. Carol began her career in building surveying and later qualified as a lawyer. After spending 10 years as a property lawyer she joined the Company and has been instrumental in its development and progress.
Ross Van Ot MRICS MAPM
Director
Ross is a Chartered Quantity Surveyor and Member of the Association for Project Management, he has undertaken his role in both disciplines for a wide variety of both public and private sector clients from blue chip and multinational organisations to individual private clients. Ross's extensive property sector experience encompasses residential, retail and leisure, commercial, infrastructure, research and development, healthcare and educational.
With a background in Quantity Surveying, Ross has an in depth knowledge of all matters financial and contractual and a keen eye for detail, he is an experienced project manager and his excellent communication skills ensure that he maintains a full grasp of every aspect of his projects, ensuring that all parties work in unison to deliver the project on time, within budget and to the aspired quality.
Described as a man with a great deal of ability, integrity and grace, Ross instills confidence and trust in both his clients and associates alike.
Ian Scott MRICS
Associate Director
Ian is a Chartered Building Surveyor and Project Manager with over 13 years' experience in both private practice and global real estate environments. During his career Ian has worked on a variety of major construction projects and residential refurbishments for corporate clients as well as for the Crown Estate on Regent Street.
Ian has an in-depth knowledge of programme management, change management and construction contracts and processes. He brings a logical, straight-talking, client focused approach having previously worked both as a consultant and directly on the client side.
Fiona Harshaw MRICS
Project Manager
Fiona is a Chartered Building Surveyor with a master's degree in project management, she has a special interest in historic buildings and their materials.
Fiona's main expertise is the administration and project management of construction projects ranging from new build through to simple refurbishments. Fiona has a broad depth of experience ranging from residential to commercial property and has focused on her traditional building surveying skills and experience which include defects analysis, condition surveys, dilapidation matters, reinstatement cost assessments and running building projects.
Combining her passion for historic buildings and strong planning and organisation skills, Fiona ensures her projects are delivered to the highest standard.
Phillip Gomersall MRICS
Associate Director
Phillip is a Chartered Project Manager with over 15 years' professional consultancy experience, he has an in-depth knowledge of design and construction detailing and a wealth of experience and understanding of programme management, change management, construction contracts and processes. Phillip has a collaborative approach to deliver the best value and quality for our clients.
Vacancies
We are always looking for talented professionals to join our team. If you are a chartered project manager, quantity surveyor or building surveyor and are keen to work on our fabulous projects we would be delighted to hear from you. Please e-mail This email address is being protected from spambots. You need JavaScript enabled to view it.